DIVERSITY, EQUITY & INCLUSION
We believe there is a rich pool of diverse talent, and the organizations that are able to recruit, retain, and develop this talent will have a competitive edge.
We work with organizations to develop the culture and practices necessary to be truly inclusive, and we work with diverse individuals to achieve their potential.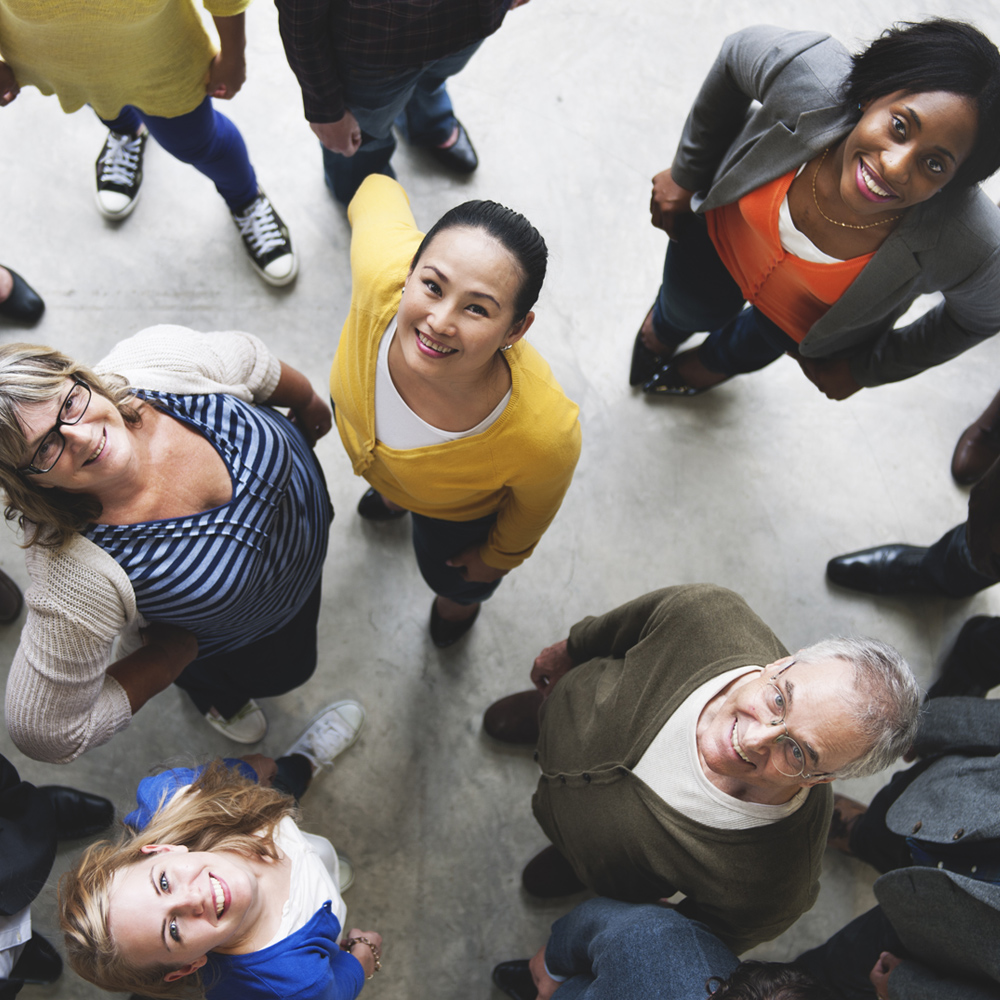 Diversity, Equity and Inclusion
Our diversity, equity, and inclusion ("DEI") offerings span the breadth of our services.
Executive Coaching
We work with CEOs, executives, and managers to help them be more effective leading across differences and developing truly diverse and inclusive workplaces. We also provide coaching to women and people of color who have been identified as high potentials by their organizations.
Customized Learning Programs
For Executives and Managers: We develop learning programs to help executives and managers work more effectively across differences and create more inclusive work environments. Workshops often include a discussion of unconscious bias and may include assessment instruments and coaching.
For diverse employees: We have created seminars lasting 1-2 hours, and we have created comprehensive multi-component programs delivered over a 1-year period. Our programs are research-based and reflect our vast experience in this area.
Unconscious Bias Programs: We have developed many programs around unconscious bias. Recognizing that unconscious bias exists even in "good" people often allows a group to have a constructive conversation around difficult issues. We have used the concept of unconscious bias as a way to discuss challenges within an organization, as well as challenges with clients or customers.
Harassment Prevention Programs: We have designed and facilitated meaningful and impactful anti-harassment training programs that not only meet state legal requirements but also further the goal of fostering respectful and inclusive work environments. These programs are customized to reflect our client organization's culture, dynamics, and challenges and are highly interactive.
View the list of customized diversity, equity and inclusion training programs
Meeting Facilitation
DEI issues are often difficult topics to talk about and at the same time are among the most important topics to be raised and discussed. We use all our skills to craft discussions around these topics in a way that will achieve results and benefit relationships.
Consulting
We consult with organizations who are serious about DEI.  We help organizations better understand the systems, dynamics, and culture that help and hinder their DEI efforts. We work with organizations on developing comprehensive DEI strategic plans. We also consult on specific DEI initiatives.
For more information please contact us at (914) 410-4283 or fill out the form below.
Welcome Change LLC specializes in helping organizations and individuals achieve results in the areas of leadership development, career development, and diversity, equity and inclusion. We serve a wide range of clients including Fortune 100 companies, mid-size companies, professional services firms, investment firms, and non-profit organizations. Our services include executive coaching, facilitation, and the design of customized learning programs.
Welcome Change LLC is located in Westchester County, NY. We are located near Manhattan, and work with clients in the greater New York City area, across the United States, and globally.